It's a detox jelly that cleanses, exfoliates, and nourishes the skin. Its innovative formula combines super-alpine flowers and ingredients from our gardens to create a multifunctional treatment with antioxidant, anti-inflammatory, and anti-edematous properties.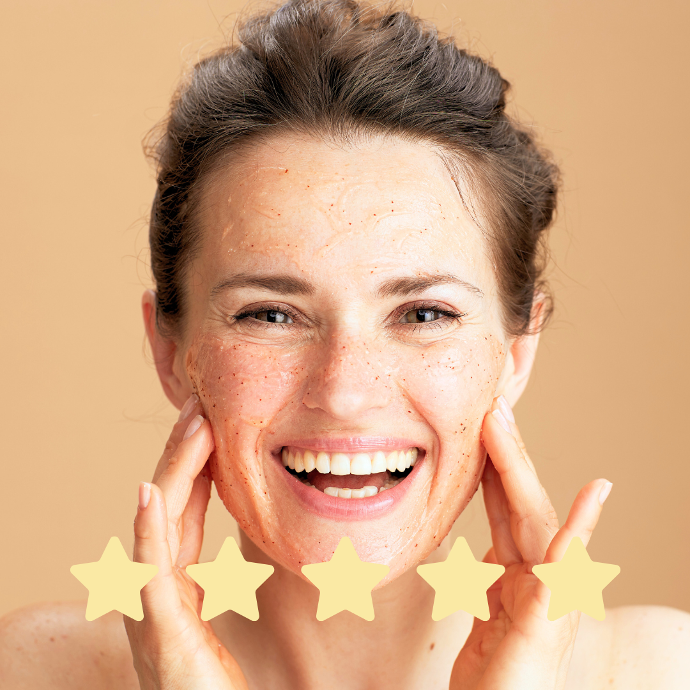 Smells great, easy to apply with the melting texture, grains exfoliate the skin without being too abrasive, skin feels all soft and clean after application and nourished. - S.Miller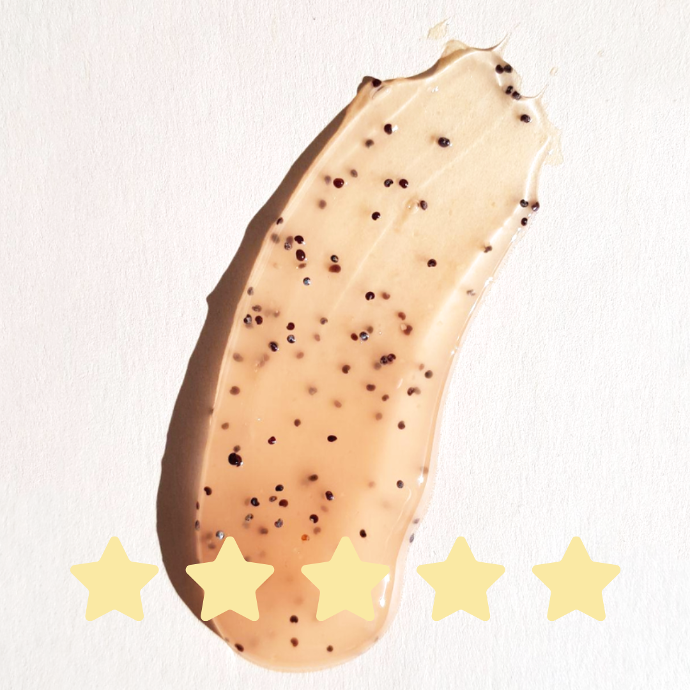 Once rinsed, the product leaves a light and pleasantly fresh smell on the skin. My skin feels softer. The fact that poppy seeds are used as an exfoliator is great - a step in the right direction to reduce micro-plastic. - A.K.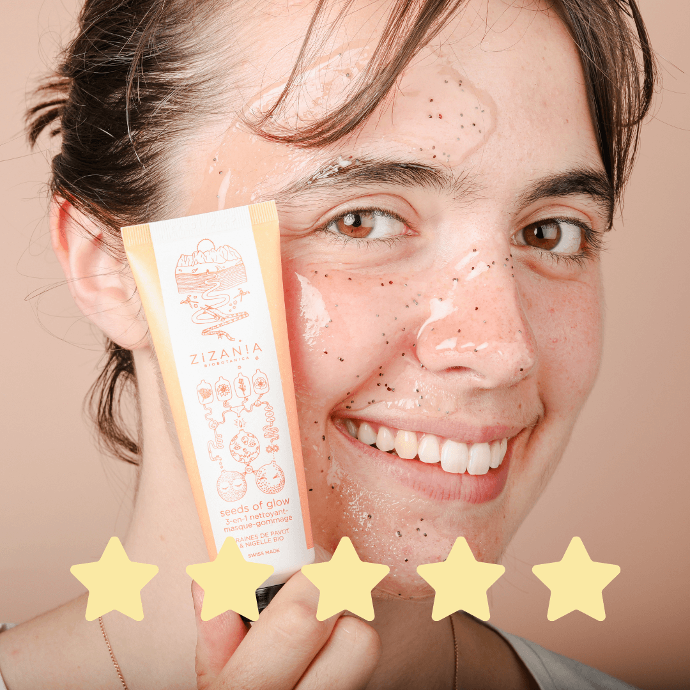 I have sensitive skin and this is perfect for me! I love the texture of this jelly on my skin. - Cindy
Previous
Next
Whether you have dry, oily, combination, or sensitive skin, Seeds of Glow is suitable for all skin types. And the best part? It is also dermatologically tested, and after just a few uses, your skin will be softer, brighter, and more hydrated! And that's what you're saying!

What are the magical ingredients that make up our 3-in-1?

About a third of its formula is made up of sweet almond, an ingredient with incredible properties that nourishes the skin and helps maintain its elasticity. Another third is made up of a plant derivative that helps rebalance the skin's microbiome for a brighter and more radiant complexion. And what about the rest of the key ingredients? Nigella damascena as well as Poppy seeds from our organic gardens, White Genepi and organic Elderberry extract which are our super-alpine flowers combined with rice powder which completes the exfoliating action with their finer diameter and helps make the skin soft and radiant. A combination of magical ingredients for gentle care!

For gentle cleansing and exfoliation, apply a small amount of Seeds of Glow morning or night on damp face and massage gently. For a nourishing mask, apply a thick layer on your face once a week and leave it on for 10 minutes before rinsing with warm water.

Seeds of glow: the 3-in-1 that will revolutionize your beauty routine
Zero compromise on naturalness and eco-responsibility!

You can be reassured, Seeds of Glow is a natural and organic product, certified COSMOS Organic with 99% of natural origin ingredients, including 41% from organic farming. Moreover, like all ZIZAN!A products, Seeds of Glow is eco-designed as its packaging is made from certified wood chips. Incredible! If you are looking for an easy-to-use product that will give you nourished and radiant skin, Seeds of Glow is the answer. So, what are you waiting for?