Anneleen and Tulipan, Our Co-Founders
Two worlds, two passions: Tulipan was looking to upcycle plants left over after the seed harvest. Anneleen, a pharmacist passionate about cosmetics, wanted to create the products of her dreams. Together, we have founded ZiZAN!A to bring you the best of our worlds: high quality products we truly believe in, here to change the world of cosmetics. ZiZAN!A is the botanical revolution!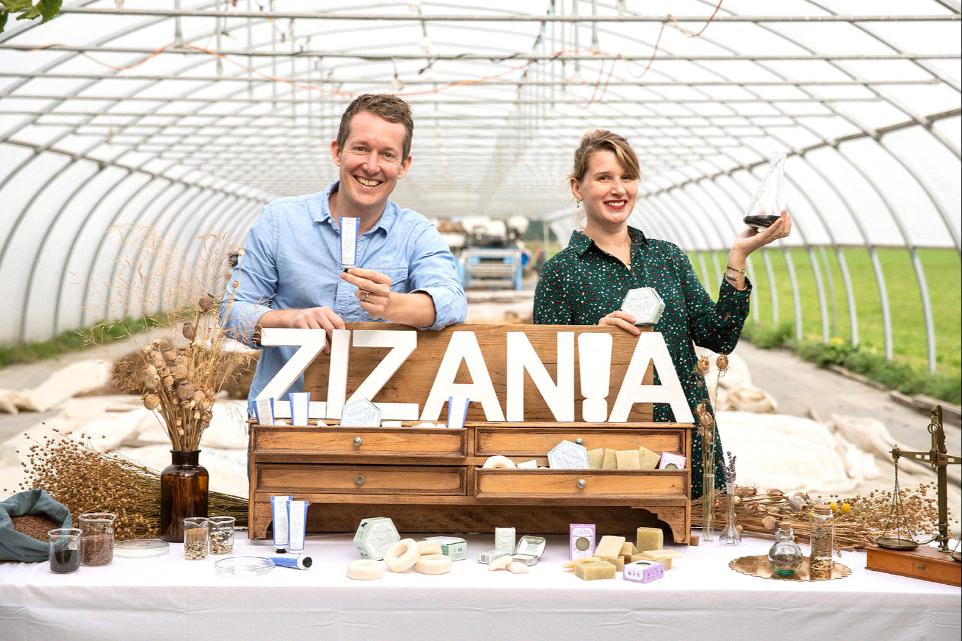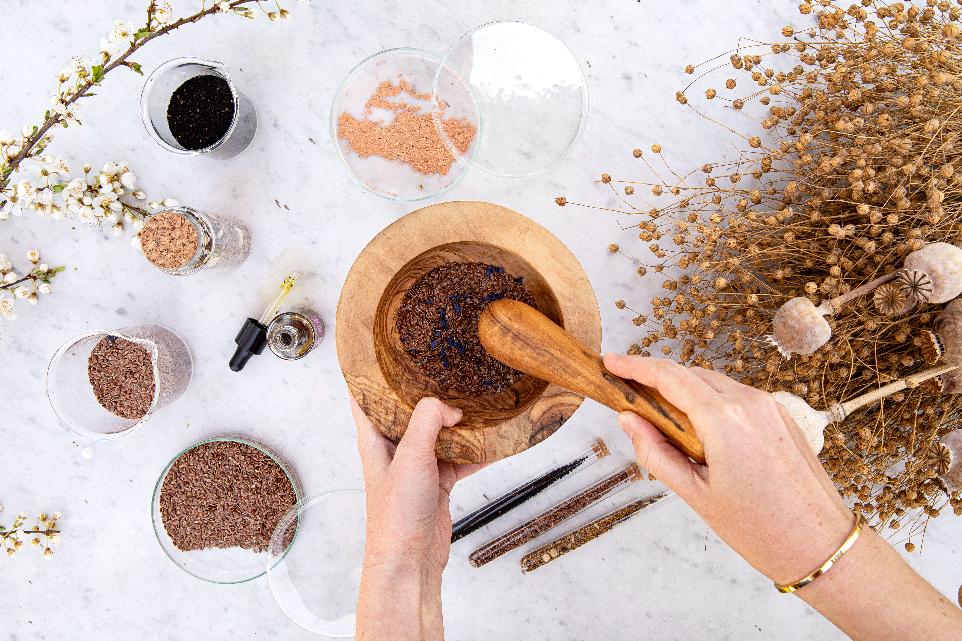 Seeds, our origins
ZiZAN!A is part of Zollinger Bio, our Swiss family-owned company specialized in producing organic seeds. The seeds represent only a small part a plant's biomass, and the rest was until recently composted.
Our idea is simple: we want to upcycle these secondary products and avoid food waste by transforming them into valuable cosmetic ingredients.
Clean beauty - our inspiration
Endless lists of unpronounceable ingredients, dull formulas, low concentrations of active ingredients and lots of plastic packaging. The time for traditional cosmetics is over!
The #CleanBeauty movement offers an alternative: sustainable beauty products, modern and attractive textures and minimal packaging - all without compromising on quality!

SHOP NOW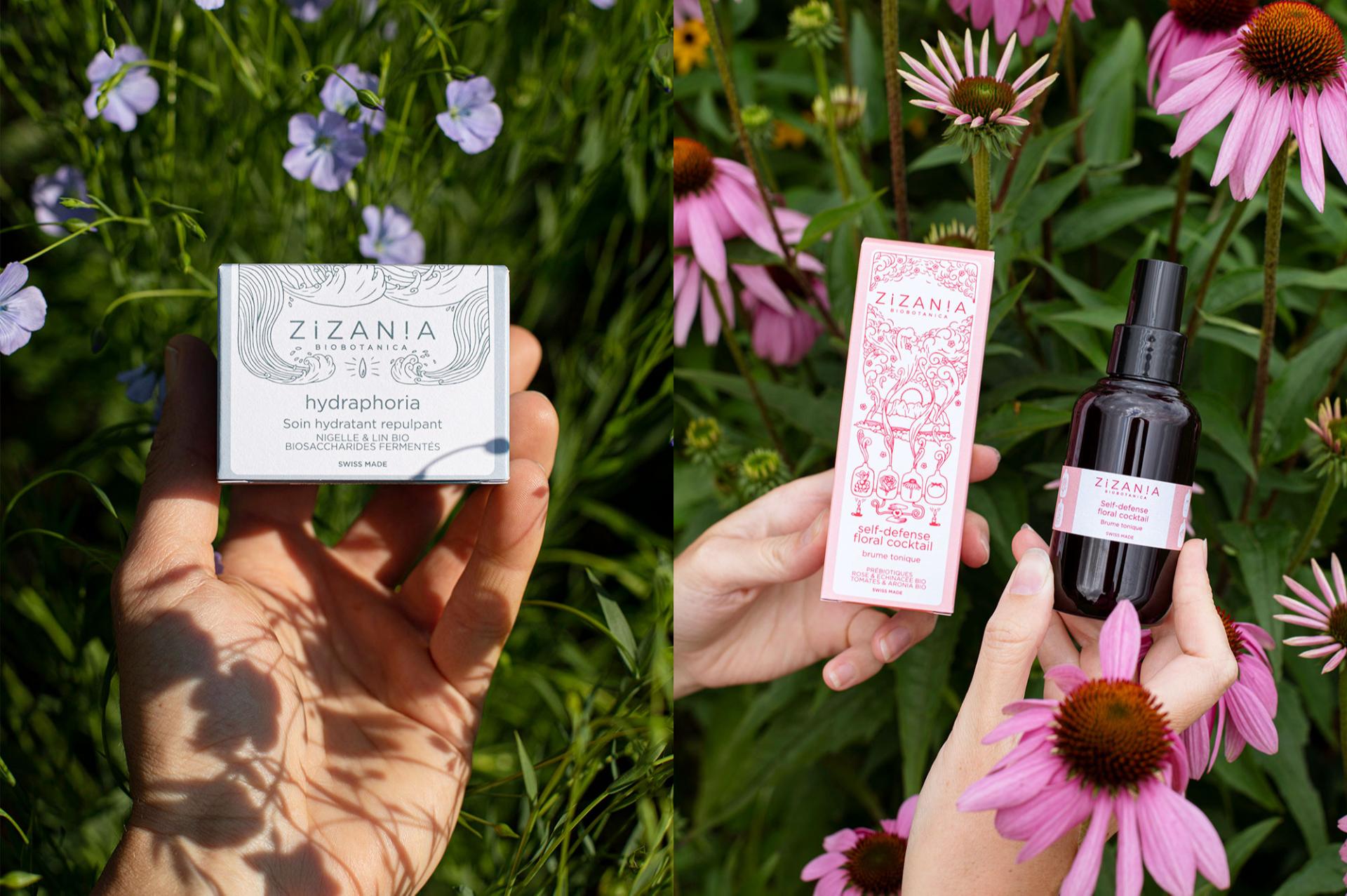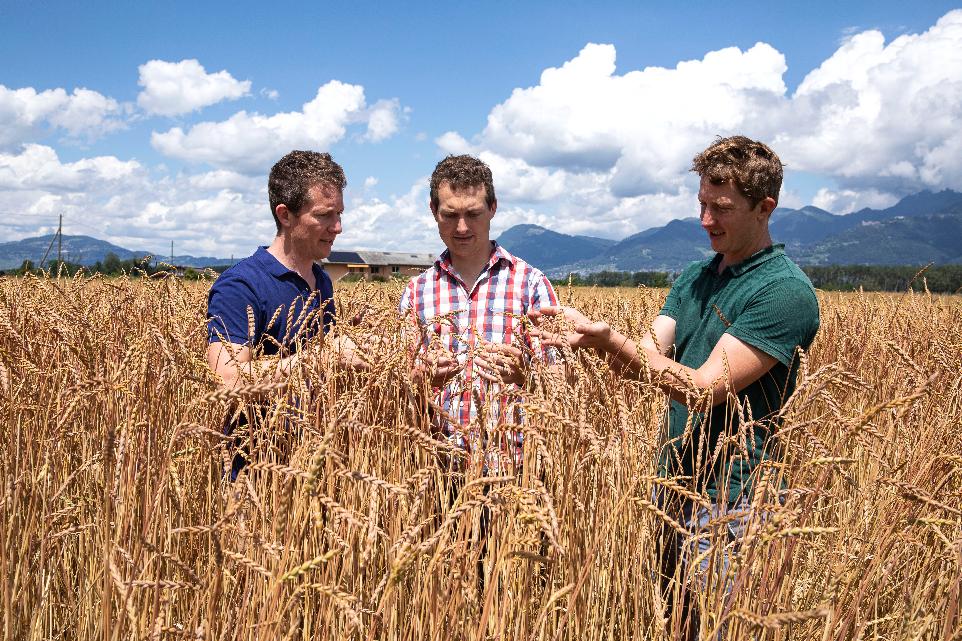 Plants, our passion
On our organic farm in the Swiss mountains, we're surrounded by more than 450 species and varieties of plants. They feed us and heal us and provide all we need for our lives.
We respect them too much to throw anything away: we upcycle plant leftovers into precious ingredients for our natural cosmetics.
The botanical revolution, Our Mission
We are committed to creating truly new products based on the pillars of the #CleanBeauty movement: short ingredients lists, full transparency and high concentrations of active ingredients.
To ensure safe and fun products, we avoid controversial ingredients, and use only minimal and sustainable packaging. The tube for our Happy Hands hand cream is made from recycled wood, for example!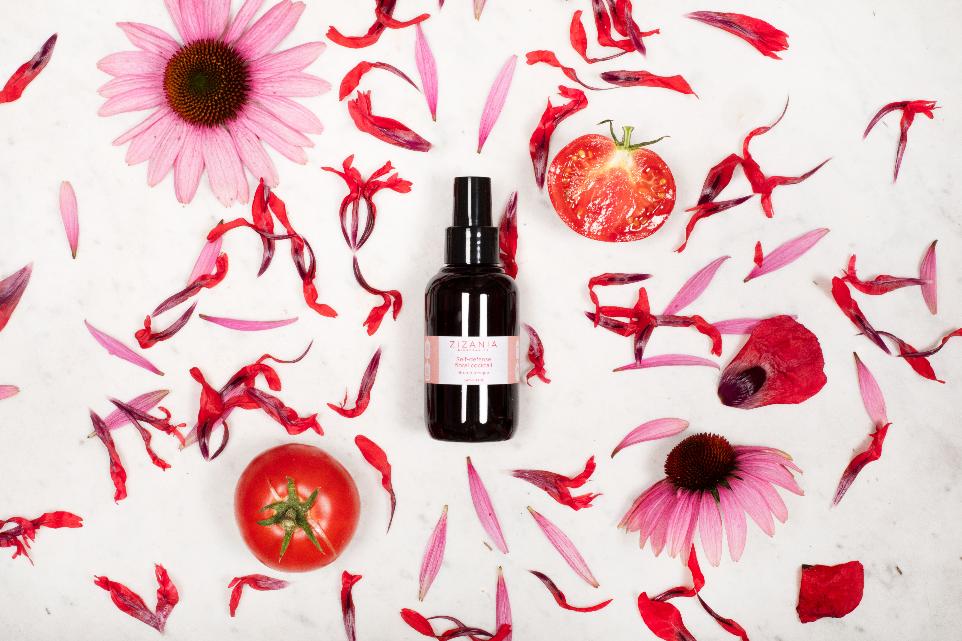 Our Team
ZiZAN!A is not just another anonymous brand - we're a real team, dedicated to bringing you the best of Clean Beauty. Tulipan, Anneleen, Leticia, and Anaïs are the team behind ZiZAN!A, and together, we do everything to develop the best Clean Beauty cosmetics!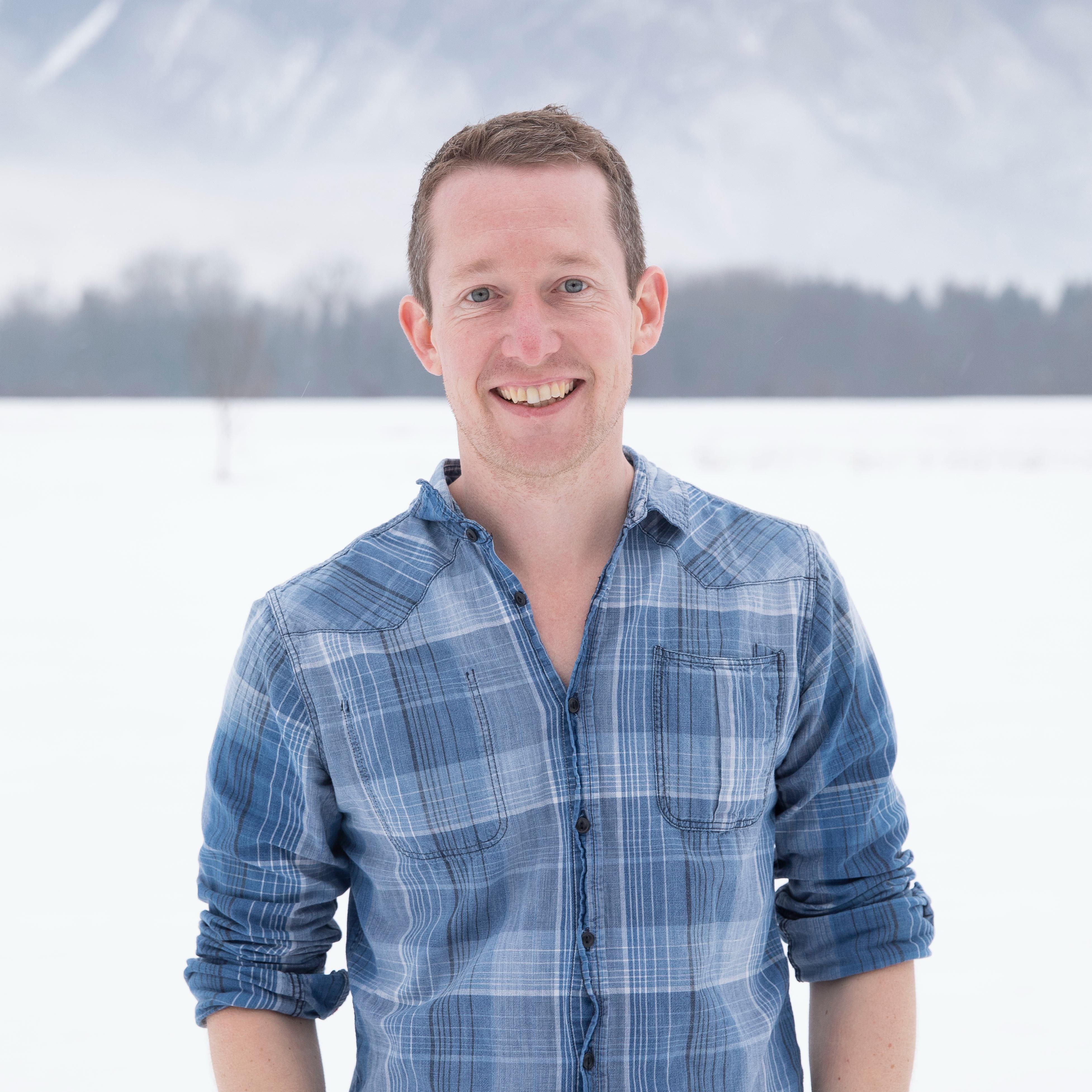 Tulipan
Co-Founder
Plants are his source of inspiration. Just like seeds, he brings ideas from germination to fruition.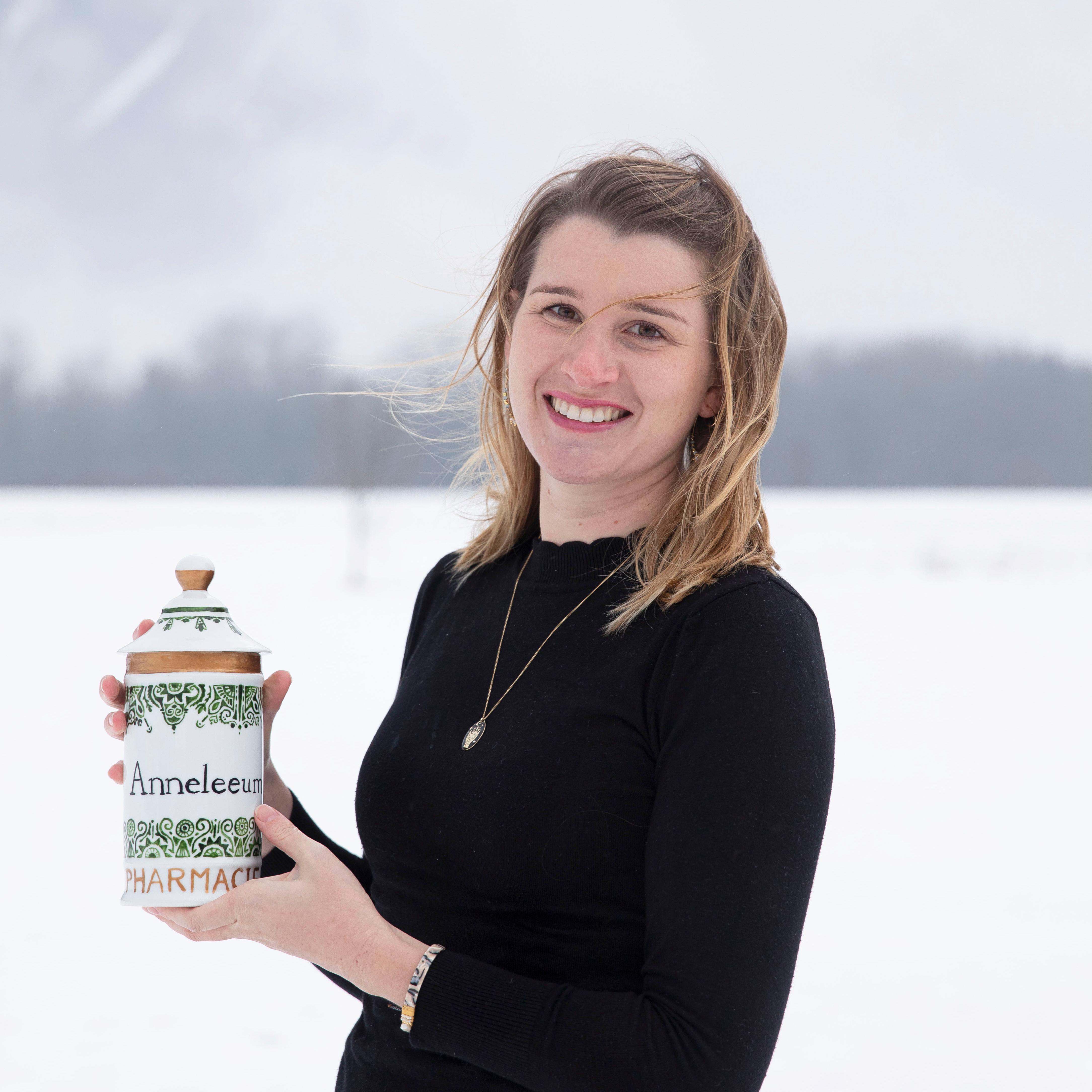 Anneleen
Co-Founder, Head of R&D
Our Cosmetic Pharmacist is driven by passion when it comes to giving you safe, unique and breathtaking formulas.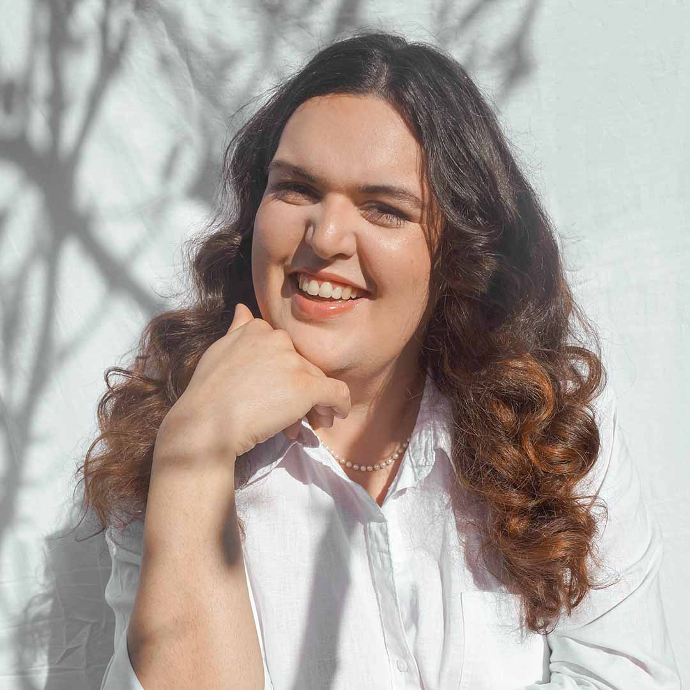 Leticia
Photography & Design
Our creative talent, Leticia makes our photos and videos in her unique and fabulous style.