Summer is a time when our skin needs special attention. The sun's rays, heat, and humidity can affect the health of our skin. These factors can lead to skin dehydration, resulting in excessive water loss in the upper layers of the epidermis. That's why it's essential to deeply hydrate our skin to keep it fresh, radiant, and healthy.

Consequences of poor hydration

First and foremost, dehydrated skin loses its natural glow. It may appear dull, tired, and lacking vitality. Moreover, dehydration can accentuate the appearance of fine lines and wrinkles, giving the skin a rough texture and premature signs of aging. If the skin is not properly hydrated, it can also become more sensitive and prone to irritations, itching, and redness.

Benefits of skin hydration

Skin hydration ensures the proper functioning of the hydrolipidic film, our first protective barrier. Scientifically, well-hydrated skin retains water and maintains its elasticity. Aesthetically, hydrated skin is suppler, softer, and more plump. With good hydration, the complexion regains its radiance.

First, it is essential to hydrate your body from the inside. Therefore, it is recommended to drink an average of 1.5 liters of water per day. So, remember to carry a water bottle with you everywhere. Diet also plays a central role in skin hydration. Choose fresh and water-rich foods such as tomatoes, cucumbers, zucchinis, lettuce, watermelon, or strawberries. They will delight your skin!

And for the skin? To ensure proper skin hydration, the use of a quality cream is essential. Composed of fats and oils that reinforce the tightness of the hydrolipidic film, a quality moisturizer is vital for retaining water in the skin and strengthening the skin barrier.

Hydraphoria, the light face cream for optimal summer hydration

This is where Hydraphoria comes into play, the light face cream designed to meet the skin's hydration needs. With its natural ingredients and exceptional moisturizing properties, this cream is a true ally for taking care of your skin while preserving the environment. Thanks to a high concentration of regenerating actives, it gives the skin a true burst of hydration. By targeting an optimal hydration level, its ingredients develop their anti-aging properties and help the skin regain all its firmness. Our face cream is specifically adapted for normal to combination skin, but it can suit all skin types. If your skin is rather dry, we recommend combining the cream with a few drops of serum.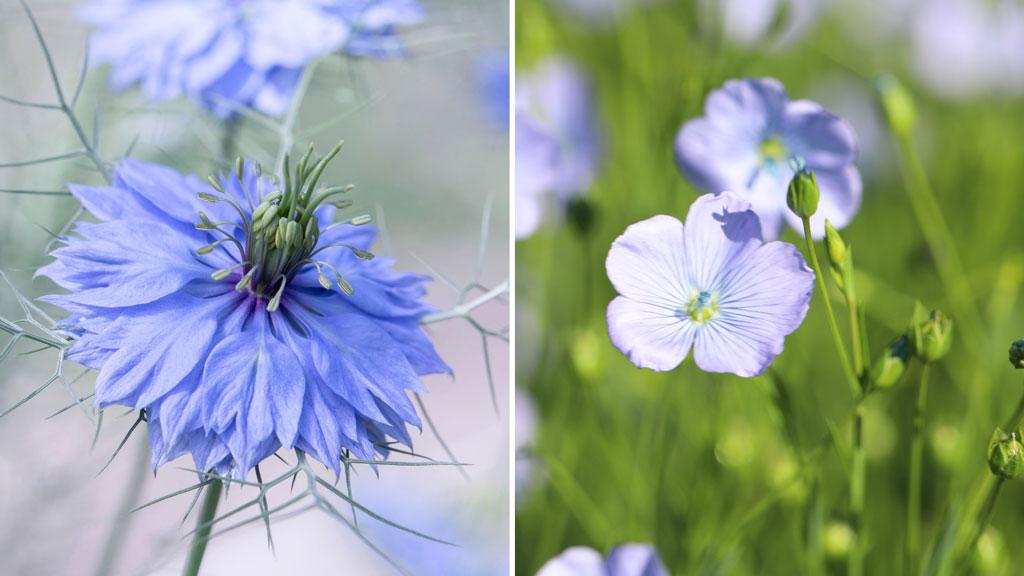 Hydraphoria is formulated with two key ingredients: nigella damascena and blue flax, known for their hydrating and soothing benefits. Combined with fermented biosaccharides, these powerful ingredients work in synergy to boost your skin's hydration, giving it back all its vitality and suppleness. Its restructuring and soothing effect leaves the skin soft, plumped, and luminous.

What also sets Hydraphoria apart is its environmentally friendly composition. With 99.5% of natural origin ingredients and 51.6% organic ingredients, this cream is a responsible choice for those who seek to take care of their skin without compromising the health of our planet.
How to Hydrate Your Skin with Hydraphoria?

To use Hydraphoria, simply incorporate it into your daily routine. Apply it in the morning and evening on previously cleansed and dried skin. A few product dots are enough. You can then gently massage until fully absorbed, using circular motions.

In conclusion, skin hydration is essential, especially during the summer months when the sun's rays, heat, and humidity can affect the health of our skin. With Hydraphoria, you benefit from a light face cream that not only hydrates your skin but also respects the environment. Enjoy its hydrating and soothing benefits to keep your skin radiant, supple, and healthy throughout the summer. And don't forget, well-hydrated skin on the outside also starts from the inside!