Interested in going natural, but not quite sure how to get there? Check out our 5 great reasons to opt for natural treatments as part of your daily routine in this article – you'll also find some great tips for how to make your choice. First off, let's look at the differences between natural and organic beauty products and cosmetics. Before you ask – yes, there are some minor nuances between the two. 
The differences between natural and organic beauty products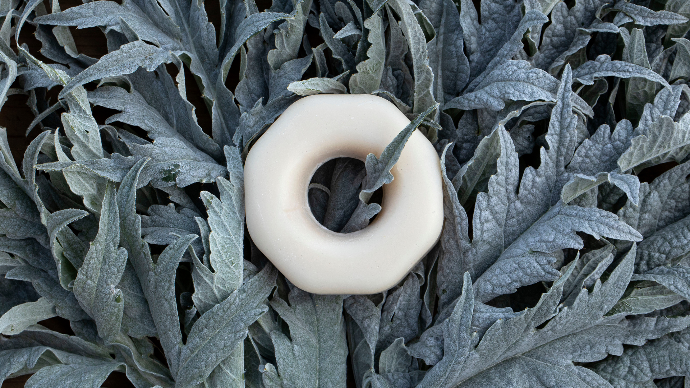 Generally speaking, a treatment that would be called natural will contain natural-origin ingredients. That means that those ingredients might be plant-origin (so, coming from plants); mineral-origin (like clay, for example); or animal-origin, such as beeswax.
What sets organic treatments and beauty products apart from natural ones is the percentage of ingredients that come from organic agriculture: at least 95% of the ingredients for an organic product must be natural-origin, at least 95% of the plant ingredients must be organic, and at least 10% of all of the ingredients must be organic. Labels such as the COSMOS ORGANIC label guarantee that the product has organic certification, and in fact our Happy Hands hand cream has the COSMOS ORGANIC label.

 ORGANIC INGREDIENTS FROM OUR GARDEN, SHORT FORMULAS AND NO COMPROMISES
A few myths about natural treatments and beauty products
They smell awful!
WRONG! If you think natural products smell awful then you've obviously never smelled our Hydraboost solid shampoo ! ;) Seriously though, natural products are all just as good to smell – you get to choose between plant, flower, and fruit-origin fragrances, and what's more natural products use natural fragrances in the form of the ingredient's essential oil or extract, unlike conventional ones.

They don't keep for so long!
WRONG! Natural products stay fresh for just as long as conventional ones – so, 6 to 12 months after opening the container. They do contain preservatives that are authorised by the organic certification label – these are preservatives that you would find in their natural state, such as the citric acid you get in lemons that prevent the growth of micro-organisms such as bacteria and fungus. Preservation of treatment items is heavily regulated, and here at ZiZAN!A we carry out all required tests and effectiveness checks to make sure that our customers are safe!

The texture is less pleasant…
WRONG! Things have changed! Gone are the days of texture and look counting for nothing when it comes to natural products. These days, it's all about texture that is appealing and velvety, and packaging that is minimalist and original! Check out our story here to find out more about what we do, which is to create products that are effective, appealing to the senses, and fun.

Why should you go natural straight away ?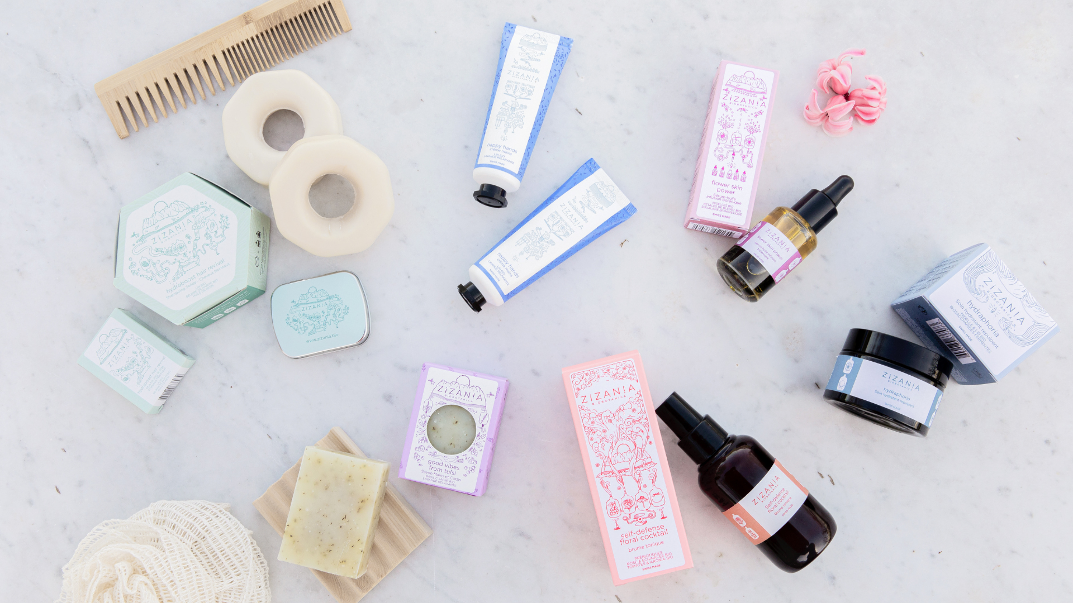 Check out our 5 good reasons for going natural: 
​Natural products are good for the skin and hair
When you opt for natural cosmetics and treatments, you are opting for the best skin and hair care! They are actually proper treatments that contain no harmful substances such as parabens or sulphates. Ingredients used in natural products nurture and protect the skin and hair, and are very well tolerated indeed by them too. If you're interested in finding out more about our ingredients and their benefits, then read on. 
Natural treatments are great for the environment

Not only are natural treatments good for the skin, they're good for the environment too! Natural products and cosmetics are all about natural-origin ingredients, non-polluting manufacturing, and packaging that is recycled or recyclable. 
Here at ZiZAN!A our products aren't just natural – they're environmentally friendly too! We make sure that our items are made locally in order to avoid using up transport-related energy. Our ingredients are sourced locally too, and some are even recycled – after all, we have opted to generate as little waste as we possibly can. An illustration of that is the tomato water that comes from the tomatoes in our organic gardens. What's more, our Hydraboost shampoo protects the planet by saving two shampoo bottles!



Natural treatments are easy to use

Natural treatments are just as easy to use as the more conventional ones – and that goes for ready-to-use products just as much as DIY-mode natural products, which are very much on-trend these days. Natural treatments come in ergonomically friendly shapes and packaging, and are perfect for carrying around with you wherever you go - including when you're travelling! All you have to do is to select the natural product that is best-suited to your skin or hair type! If you want to find out more about how to choose the right solid shampoo then check out our blog article here ;)



Natural treatments are just as effective

Natural products contain 30 to 40% additional natural ingredients compared to conventional treatments on average – the evidence is right there! There's no doubt that your skin will be nourished and your hair will be strengthened thanks to natural products.
Still not convinced? Try our Happy Hands hand cream !

It's got a lovely smell, and also contains active ingredients that protect and hydrate your skin. It's a great combo of 99% natural-origin ingredients and 24% ingredients from organic agriculture – and it's COSMOS Organic certificated!


Natural treatments are affordable

There are a lot of products on the market right now, including affordable ranges with streamlined formulations and higher-end products with more elaborate formulations. Natural treatments are generally more economic as they contain more active ingredients, and are therefore more concentrated.
Our Flower Skin Power oil-serum illustrates just that – you only need 2 to 3 drops, and those drops will nourish and protect your skin. It's the ideal accompaniment to your beauty routine that lasts for several months.

3 great tips for integrating natural treatments into your daily routine



When you go natural, you're walking away from oil-based products for a start! Here are a few great tips to help you:
Slowly but surely
First of all, we would advise you to gradually integrate natural products into your routine. Incorporate one thing at a time, starting with day-to-day things such as shampoo, soap, or hand cream.
Learn to understand the product
Go for products with formulations that are rich in fats such as oils or butters, and products that contain plant or flower extracts. Here at ZiZAN!A, we're really proud of how transparent we are about our products and our ingredients – that's why you will be able to view the entire list of ingredients in a product when you check out any one of our product information pages.



But first and foremost: use up your existing products!
Yes indeed – if you want to go for natural treatments then we recommend that you use up the products that are already in your bathroom! Why? Well, it's quite simply about waste reduction! But if you really don't want to use them anymore then spread the word among friends, colleagues and even family members – someone might be interested. The idea is to avoid waste!



"Produit top !
Une mousse tellement agréable et mes cheveux sont magnifiques après. Un vrai cadeau à se faire."
Chloé


"Excellents produits et j'ai une peau sensible, à tendance acnéique donc je recommande !"
Sybille

"We like Zizania for the great cosmetic products like the solid shampoo, but also for the story behind the brand. We recommend their products and we are looking forward to the novelties they keep on adding to their store."
Arnaud

"La meilleure crème pour les mains que j'ai testé, elle ne laisse aucun film gras sur les mains et la senteur est top relaxante 👍👍👍"
Laurence
So now you're up to speed! You're aware of all the great reasons for opting for natural treatments over conventional ones – it's time to go natural for you, and for the planet!