Summer is finally here! It's the great season to go for mountain walks, enjoy lakeside barbecues, take refreshing swims, and tan... But summer season also brings back heat and sun, which alter the balance of your hydrolipidic film and make your skin oilier. In this article, we will share our best tips with you for taking care of your skin during the summer season.

The effects of the sun and heat on the skin

Exposing yourself to the sun is not only harmful! In fact, sun exposure allows you to replenish vitamin D, which strengthens the immune system and vitality of the body. However, let's be clear, it is essential to limit sun exposure and protect yourself with sunscreen, as UV rays damage our skin. Just 12 minutes of sun exposure per day in summer would be enough to replenish vitamin D!
With the arrival of sunny days and rising temperatures, your skin becomes oilier. Sebum becomes more fluid, and your skin produces more sweat, which increases the secretion of sebum to the upper layers of the epidermis. Dry skin benefits from improvement: it becomes hydrated, more supple, softer, and less prone to tightness. On the other hand, oily skin encounters more issues such as shine, enlarged or clogged pores, which can lead to the appearance of blackheads and pimples. To prevent these problems, here are our best tips.

Tip #1: Cleanse regularly and exfoliate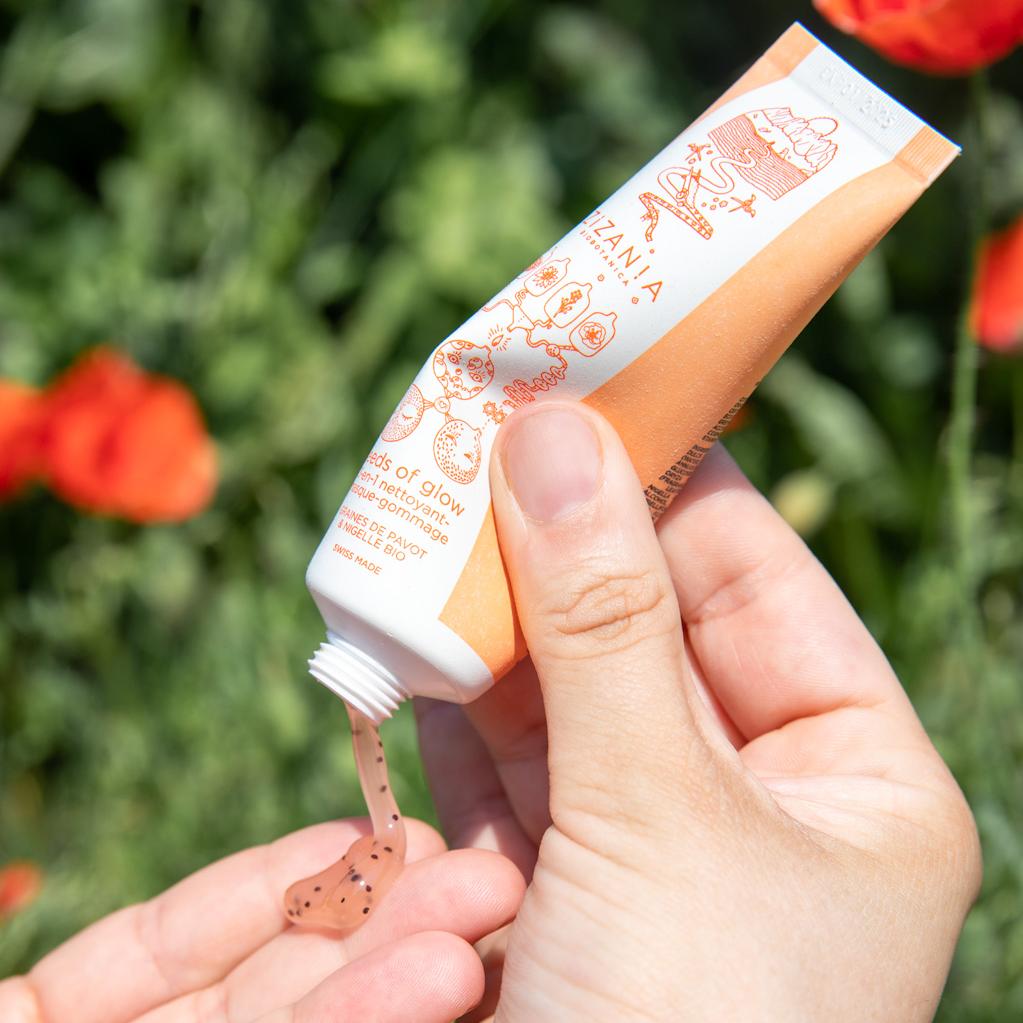 Excessive sweating during summer and the use of overly rich skincare products can clog your skin's pores, promoting the appearance of blackheads and pimples. It is therefore important to cleanse your skin daily with a gentle cleanser like our Seeds of Glow. This 3-in-1 product helps eliminate impurities and dead cells with a blend of poppy seeds and rice powder. Use a gentle cleanser and exfoliate once or twice a week to promote cell renewal.
Tip #2: Hydrating and nourishing your skin is essential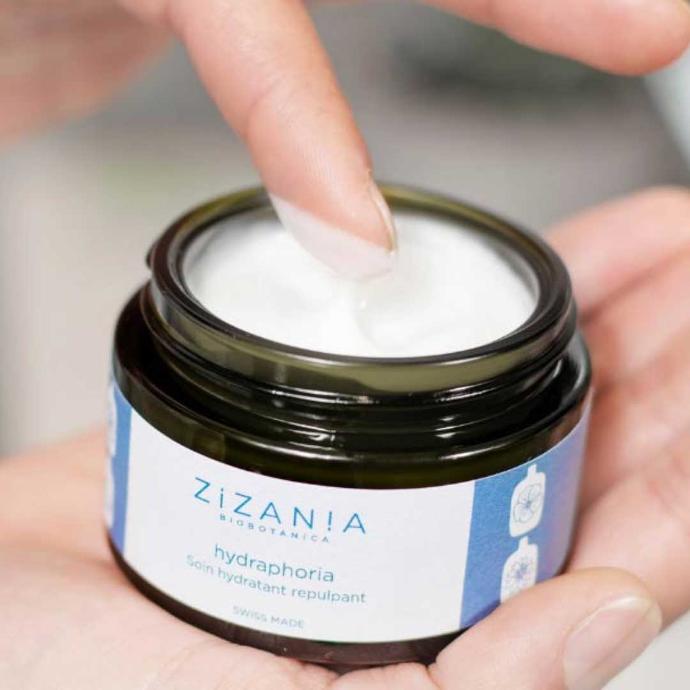 In summer, we tend to sweat more easily, leading to faster dehydration of our bodies. It is essential to maintain good skin hydration and nourish it with lightweight, non-greasy formulas that easily penetrate the skin, leaving it fresh and radiant. It's time to ditch the overly rich products that are more suitable for winter! Our Hydraphoria face cream is perfect for this! It provides intense hydration with a high concentration of regenerating active ingredients. Its restructuring and soothing effects leave the skin soft, plumped, and radiant. It's the perfect face cream for summer days! Apply it in the morning and/or evening on cleansed and dry skin. If you have dry skin, you can continue using a rich cream like our Cosmic Youth or a dry oil like our Flower Skin Power, but in smaller amounts.
Tip #3: Protect your skin from UV rays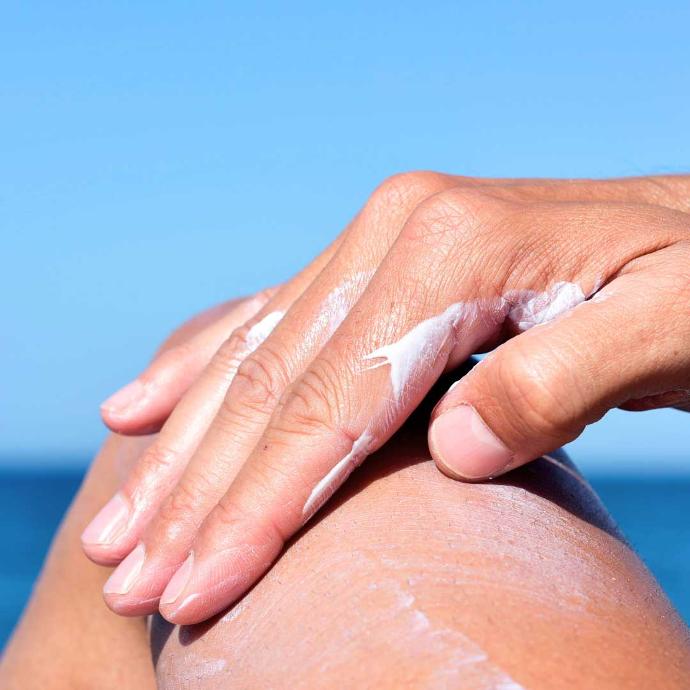 Don't forget the sunscreen! Using a sunscreen with sufficient sun protection factor (SPF) is essential to protect the skin from the harmful effects of sun exposure caused by UV rays. On the face, it is important to apply sunscreen daily at the end of your skincare routine, just before applying makeup. On your body, apply sunscreen as frequently as possible, especially during prolonged exposure. Sunscreen protection is important not only in summer but throughout the year. Yes, you should use sunscreen even in winter and in all weather conditions. To learn more about sunscreens, visit this blog article.

For your body, we recommend hydrating it well, protecting it with sunscreen, and exfoliating your skin once or twice a week to remove dead cells and promote cell renewal. For example, you can use a scrub soap like our Poppy Pirate, which uses poppy seeds and bamboo charcoal to eliminate impurities from your skin.
Summer is a wonderful season to enjoy the sun and outdoor activities, but don't forget to take care of your skin. Cleanse it regularly, maintain good hydration, and protect it from UV rays with suitable skincare products. With this summer routine, your skin will stay healthy, radiant, and ready to embrace the summer with beauty. Take care of yourself and fully enjoy this sunny season!